David Hasselhoff Still Isn't Over Pamela Anderson's "Charisma" at the Baywatch Premiere
Hasselhoff : Lifeguards may come and go, but the Baywatch cast is forever.
With less than two weeks to go until Dwayne "The Rock" Johnsonand Zac Efron heat up the big screen, a few original cast members are celebrating the hot new movie.
During this weekend's premiere in Miami Beach, E! News was able to catch up with two of America's most beloved lifeguards. Yes, we're talking about Pamela Anderson and David Hasselhoff.
While the TV series may have ended in 2001, the pair has been able to keep in touch and still have nothing but good things to say about each other.
"I see Pamela a lot at a lot of different functions and we have nothing but mutual respect for each other," David shared with E! News. "She was awesome. She was awesome to work with especially when the water is cold. She was one of the first ones to go in there."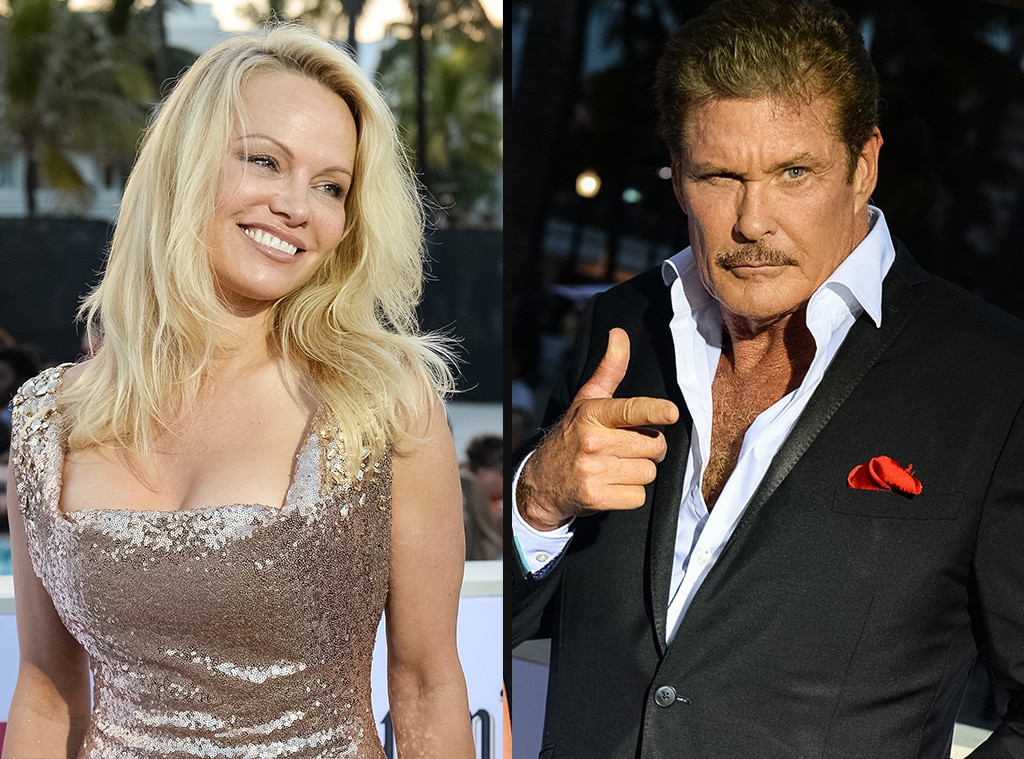 He continued, "The show was No. 1 before she came on and it was No. 1 after she left.  She made a difference. That girl has more charisma than any woman I've ever seen except [my fiancée]."While Pamela hadn't seen the finished product when we chatted with her on the red carpet, she couldn't help but express her excitement at the new project.

And while the movie's swimsuits may be a bit skimpier than what she wore on the small screen, Pamela is ready for some eye candy.

"I can't wait to see it," she shared with us. "People are sexy—men, women go for it. I love it. I can't wait to see it."
Speaking of swimsuits, Paramount Pictures partnered up with Tipsy Elves to create a Baywatch collection. In other words, you can dress just like the cast when you hit the beach this summer.As for why Baywatch has such longevity after all these years, David has a theory.

"Baywatch hit at the right time," he explained. "Everyone likedBaywatch because it was the first time they saw America on television. Hot looking girls, good looking guys. This is America? I got to go to America and also, everybody always looked at America as the big lifeguard in the world."

Provided by : http://www.eonline.com
100 total views, 1 views today