Abhay Deol takes a dig at SRK, Deepika Padukone, Sonam Kapoor for promoting fairness brands, and he is spot on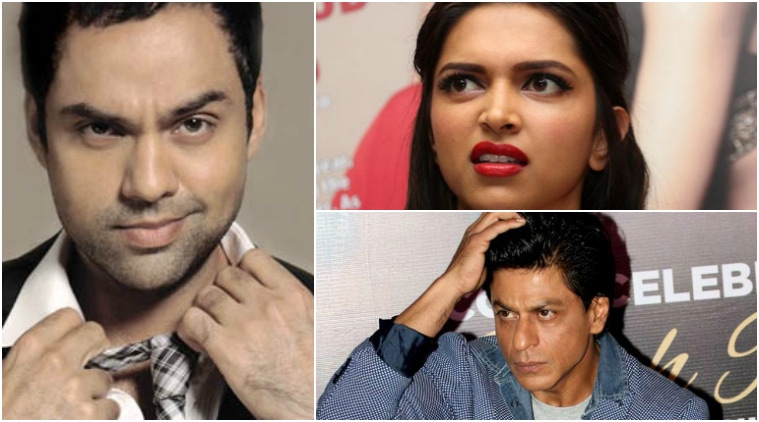 Abhay Deol questions beauty brands if "they show the same racism around the world that they are show in India?"
Actor Abhay Deol, in a series of Facebook posts, has raised a point against the ever-existing obsession with skin colour in India and some other countries. The actor took a dig at all the actors who have ever promoted racism in the form of endorsements of leading fairness creams by global brands. He also questioned if these brands are showing 'same racism around the world that they are clearly showing here in India?' In fact, in one of the posts, the actor indirectly mocked at BJP politician Tarun Vijay, who received flak on social media for his racist comment against south Indians.
Abhay wrote that through the fairness brand, Shah Rukh Khan is trying to make a man out of you. He posted a picture along with which he wrote, "And the King Khan himself asking you- (Translated) "Being a man why are you are still using a women's FAIRNESS cream!?" He's clearly trying to make you a man, becoming whiter in the process is just a side effect."
"WE ARE NOT A RACIST COUNTRY! I will prove it to you. In the pic below John holds a card with shades from white to dark. Hey! You can see the promise of darker skin too if you read the card from left to right! He's not telling you to go from right to left! Duh! Even if the writing on the tube reads "Intensive FAIRNESS moisturiser". It just means its 'FAIR' to all who use it," he posted the comment with a picture of John Abraham.
Check out Abhay Deol's post: 
Next, he shared Ileana D'cruz picture from an advertisement and wrote, "The reason the tube reads "WHITE BEAUTY" is because the photoshopping on her skin has made her look white and she's clearly a beauty.
No demeaning of dark skin here either."
Mocking another brand endorsed by Vidya Balan, Abhay wrote, "This one asks the question "How true is your FAIRNESS?" And further, asks if you just have an "outer WHITE layer" or is your "radiant FAIRNESS from within?"
It even has the words 'Veda' in the packaging and that goes to prove we are originally WHITE from within.
Know your history folks!"
The list continues to question other actors including Shahid Kapoor, Deepika Padukone and even his Aisha co-star Sonam Kapoor, who endorses an international brand. He ends his series of posts with Nandita Das pic taking a dig at Tarun Vijay. He wrote, "Silly Nandita trying to teach us that Black is also beautiful. Doesn't she know that we already know that? Why else would we be so accepting of people from the south*? What's that? She's from Orissa? Can we include that in the southern belt of states? Cause I really want to believe in my bullshit. *in reference to a comment made by a politician on TV."
It seems Abhay Deol is really done with all this addiction of being fair skinned in India.
Provided by : http://indianexpress.com