Bigg Boss 11 evicted contestant Benafsha Soonawalla on her closeness with Priyank Sharma: It was just a big fat joke
Benafsha Soonawalla is evicted from Bigg Boss 11 house. While some believe she was least deserving out of the three, the buzz is that her closeness with Priyank got her a lot of flak.
Bigg Boss 11 : The perfect blend of sugar and spice, Benafsha Soonawalla entered the Bigg Boss 11 house to create a wave of positivity and happiness. Unfortunately, she got caught up in the game and with not much drama to showcase; she became just a mere name in the show. After being pulled up by host Salman Khan on various occasions, the MTV VJ recently opened up and was even taking stands for herself and her friends. Also, her much publicized chemistry and bond with Priyank Sharma grabbed a lot of eyeballs. While some enjoyed their apparently blooming romance, others felt Benafsha was trying too hard to gain his attention. All these led to her eviction from the show on Sunday.
Being pitted against Hina Khan and Sapna Chaudhary, the young Parsi girl was not expecting her eviction so soon in the game. While some believe she was least deserving out of the three, the buzz is that her closeness with Priyank got her a lot of flak. In an exclusive chat with indianexpress.com, Benafsha shared, "I did not quite expect to get evicted but I was against two really strong contestants who have a great fan following even before they entered the show. And even if the Priyank controversy did not happen I would have been out."
Giving out the deets of her relationship with Priyank, she went on to say, "My relationship with Priyank was very pure and real and it was only friendship. All the footages that you guys saw where I told him to accept his feelings and that he loved me, were just big fat jokes between us. It was merely to irritate him. I would smack his head later and tell him it was all for fun. I know it all looked wrong but trust me it was only a joke. In a house like Bigg Boss, if you have a friend, who you can trust with all your heart, you form a special connect but that doesn't mean it's love."
As we mentioned boyfriend Varun Sood's name, with a tinge of pride in her voice, she shared, "He is my only man and I am so proud that he kept his trust on me. Varun was confident about me for he knows what kind of a person I am. If I was looking out for love in the show, why would I have been vocal about my relationship with Varun outside? People sadly don't get my sense of humour and it just got bad. I regret being so naive and I understand that I should have been careful. I did not know it would all get projected so negatively. It was a healthy friendly drama between buddies and people just took it to a different level. It's really sad whatever has happened and I hope things get cleared out soon."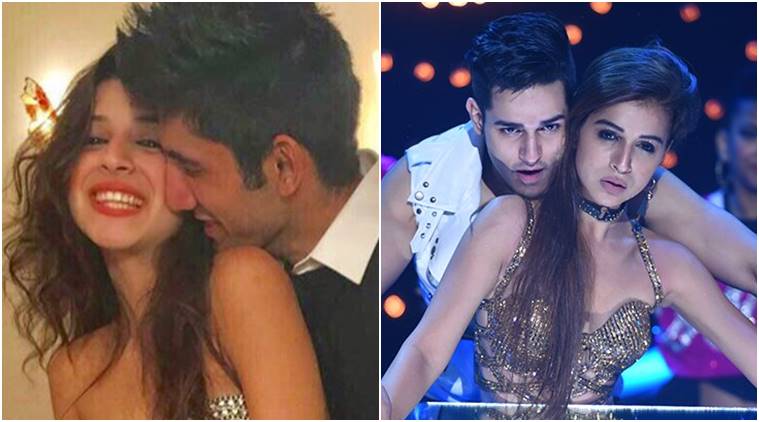 We further told Benafsha that apparently Priyank's girlfriend Divya Agarwal has broken up with him because of his growing closeness towards her. She shot back saying, "I think Divya needs to clear out a lot of things and I will speak to her. But apart from me, she is worried about other things too. At the moment, I am really disappointed with humanity for they disregarded a friendly bond."
The young and popular VJ was nominated this week, after she pulled Akash Dadlani's hair during a fight. Talking about the same, she said with a smile, "I got evicted because of his hair and see now, he doesn't have any more left."
In the initial days, we saw Benafsha up against Hina Khan and quite recently, the two became friends. When we asked her if she made alliance with Hina because of the game, the pretty parsi said, "It was for real but a friendship of convenience too, as she has done a lot of bitching about me behind my back."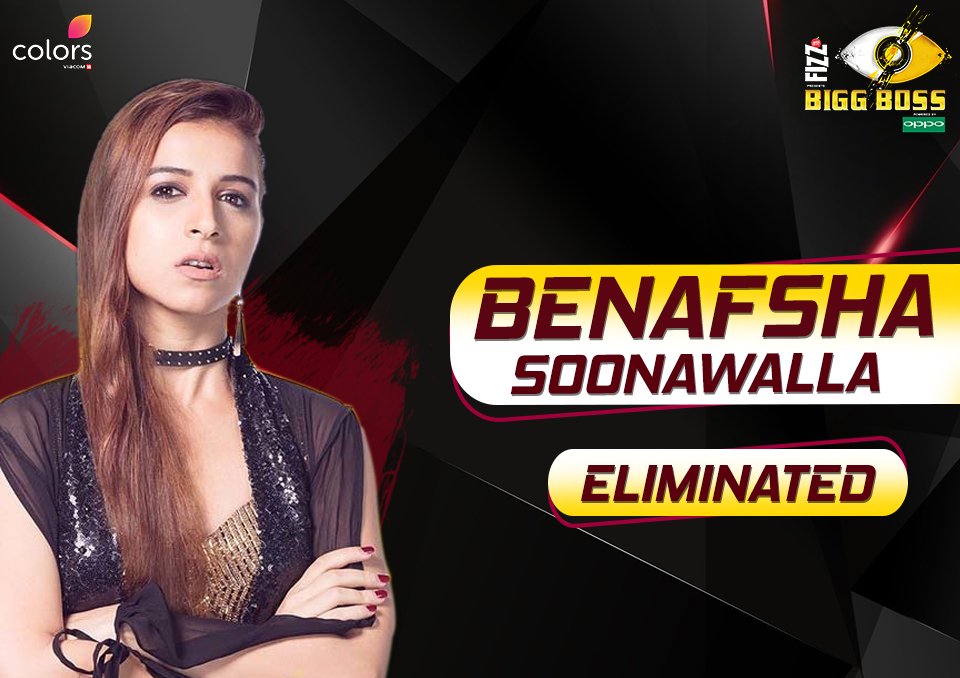 Summing up her journey in the controversial reality show, Benafsha said, "It was not the way I wanted it to be so it feels quite incomplete. But it was a roller coaster fun ride for me where I cried, laughed and even fought. Initially, I was the usual bubbly and jumpy me but what got showcased was the Vikas-Shilpa fights (laughs). I never got into unnecessary fights nor bitched about people and so I was never on camera."
"I am completely supporting Vikas now and I really think and hope that he wins the show," she concluded.
Provided by : http://indianexpress.com