IFFI controversy: Dropping films after selecting them raises questions, says Pakistani filmmaker Farhan Alam
In an email interview, Saawan director Farhan Alam spoke to indianexpress.com about his disappointment with IFFI's decision that his movie was excluded from the final list.
Pakistani filmmaker Farhan Alam, based in Virginia, California, was quite thrilled to bring his globally-acclaimed film Saawan to India for the 48th International Film Festival of India (IFFI), until days before the fest began, he was informed that the movie was excluded from the final list.
But Saawan is not the only film that was pulled out from the government-sponsored festival, as two Indian movies – Nude and S Durga – also had to go through the exclusion, reason for which the Information and Broadcasting ministry has still not given, despite a huge backlash from various film industries across the country.
In an email interview, Farhan Alam spoke to indianexpress.com about his disappointment with IFFI's decision, while also calling out the festival for its lack of professionalism for dropping Nude and S Durga. The director, nevertheless, also shared his excitement about bringing Saawan, which is also Pakistan's submission to Oscars 2018 in the best foreign film category, to a Hyderabad festival in December.
Q. When were you intimated about Saawan's selection in IFFI? Who from the festival informed you?
On October 26, I received a letter from IFFI that my film has been selected for screening, therefore, I sent them the DCP (Digital Cinema Package) via DHL. The shipping cost was taken care of by the organisers. As mentioned in the invitation letter, I was offered an Economy ticket and four nights' accommodation for the festival. I was excited to take part in the festival and share my film with an Indian audience. It would have been an honor for me to share my work and I was hoping to meet filmmakers from India as well as around the world.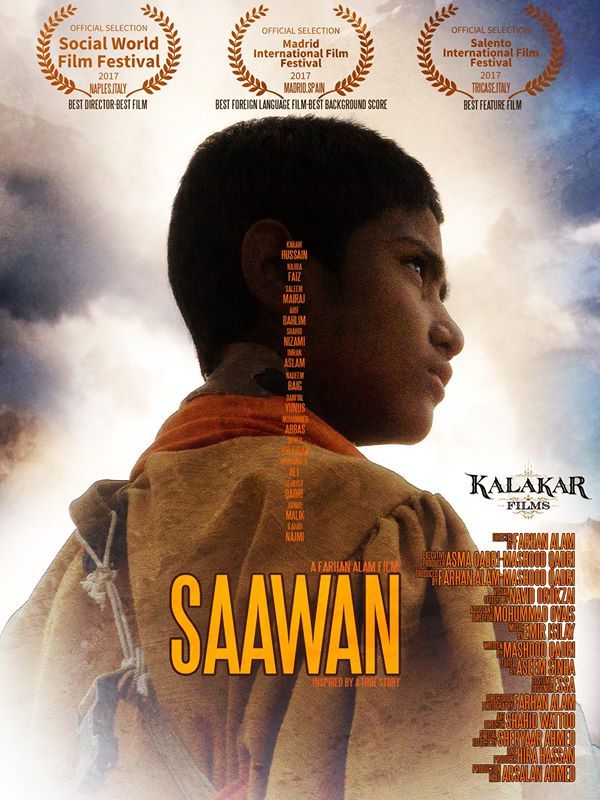 Q. When were you informed about the film's exclusion, and what was the reason given for it?
On November 4, I received another email saying that due to some scheduling issues, my film has been dropped. It was very disappointing and heartbreaking for me to hear this news as I was looking forward to attending this festival. When I shared this news with my film editor Aseem Sinha, who is a very renowned film editor from Mumbai, he mentioned that recently two Indian films had also been dropped after being selected for no good reason.
Q. What are your thoughts about this development?
Sawaan was well received all over the world and by all means, the organisers of the festival can change their decisions at any time. As an artist, my movie is a statement that deals with the ignorance that perpetuated for years and the need for changes in opinions in our world. I was thinking the organizers embraced my movie for these reasons. Before any award, my pure interest is to see my message delivered to those that can influence good changes. Only this way we can try to eradicate polio, bullying and child trafficking.
Since the festival brings together many other film personalities, I am sure now that many will try to find out what my film is about and they will have an open attitude.
Q. Are you aware of the fact that last year, Pakistani classic Jago Hua Savera was dropped from Mumbai Film Festival. This is the second such incident within a year.
No, I was not aware of that incident.
Q. Besides your film, two Indian films were pulled out from the festival just days before the festival. How do you view this?
Well, I think it's very unfortunate. If those films had not been selected in the first place then this would be considered a normal practice. Most films which are submitted to festivals go through a selection process to be accepted and then to be accepted and later be dropped does raise questions. I don't believe that its professional to select and then drop a movie. Instead, the committee members should really think twice and then select.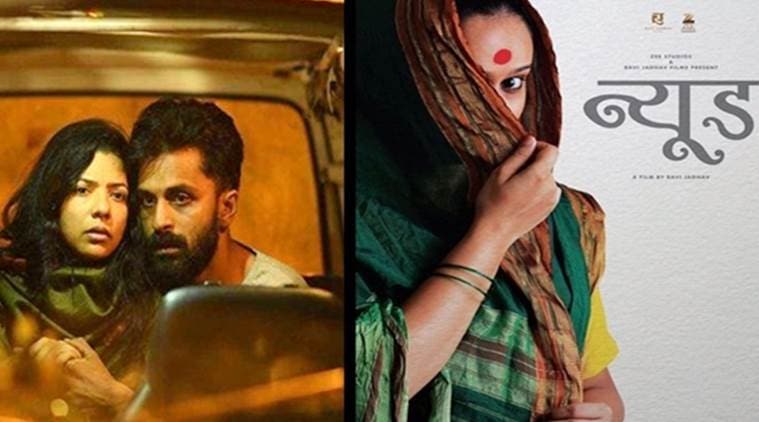 Q. Your film is supposed to be screened at All Lights India International Film Festival (December 1-4). Will you be attending it?
I am planning to attend this festival. I am going through the initial visa process.
Provided by : http://indianexpress.com