Katrina Kaif's stunning photos will make your heart skip a beat

Katrina Kaif's : After posing naked in a towel for Peruvian celebrity fashion photographer Mario Testino, Bollywood actress Katrina Kaif has set the temperatures soaring with stunning new pictures from photo shoot.
Katrina Kaif is trending online courtesy her sizzling snapshots from a photo shoot for Mario Testino. Take a look at photos shared by Katrina and her fan clubs on social media.
A few days back, Katrina Kaif shared a picture from Mario Testino's sho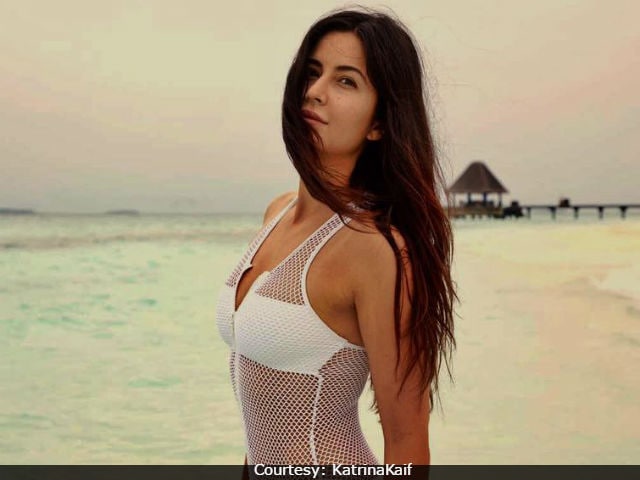 ot where can be seen covering her assets in a towel, while showing off her sexy back!
Katrina Kaif, too, shared the snapshot and wrote, "Thank you @mariotestino for the wonderful experience of shooting for the legendary #TowelSeries … You must come see us again soon . Here u go @anaitashroffadajania."
Mario Testino made his maiden visit to India this February and did a photoshoot with Katrina Kaif for the 'towel series'.
The photo series features Kate Moss, Kristen Stewart, Gigi Hadid, Selena Gomez, Blake Lively, Justin Bieber and Kendall Jenner, among others, with only a white towel.
Katrina Kaif became the first Bollywood celebrity to feature in Mario Testino's towel series.
On the work front, she will next be seen opposite Ranbir Kapoor in 'Jagga Jasoos'.
After making her Instagram debut, Katrina Kaif is not letting us divert our attention from her profile. To keep us glued to it, the Jagga Jasoos actor has her own interesting ways that include giving out details about her personal space, her thoughts, and her work schedule too. But this does not mean that the Tiger Zinda Hai actor has ditched Facebook for Instagram. She is still a loyal visitor of her Facebook account too.
This we say as we find her recent look from Ali Abbas Zafar's Tiger Zinda Hai on her FB profile. Sharing the dreamy look in which she is just irresistible, Katrina captioned it with just '#TigerZindaHai'. And as we take a glance at it, we are reminded of her look in the first still of the movie, which was shared by Salman Khan and the two were looking deep into each other's eyes.
Meanwhile, on Instagram, she told us how she finds inner peace and gathers information. Also, she showed us her morning face. Now she is telling us that she sometimes feels like Albert Einstein. Yes, you read that right. Katrina thinks that her brain pokes her too much that she turns into Einstein.
Posting a picture, in which she winks at the shutterbug, Katrina writes, "I'll figure it out as long as my brain doesn't get in the way …. #sometimesithinkimeinstein #letsoverthinkitsomemore." But we wonder what is it that is forcing the actor to over think. Is it about her upcoming film Tiger Zinda Hai with Salman Khan or is it the pressure of her next release Jagga Jasoos opposite Ranbir Kapoor? We hope Katrina clears our confusion soon.
Tiger Zinda Hai which is a sequel to Katrina-Salman's superhit Ek Tha Tiger is scheduled for a Christmas release this year and will hit the screens on December 22.
Provided by : http://www.mid-day.com