Rajkummar Rao I long for different scripts and interesting roles
Rajkummar Rao was adjudged the best actor at the Asia Pacific Screen Awards for his performance in Newton, which also won the best screenplay award at the ceremony on Thursday.
Actor Rajkummar Rao was adjudged the best actor at the Asia Pacific Screen Awards for his performance in Newton, which also won the best screenplay award at the ceremony on Thursday. In this interview with indianexpress.com, the actor who is playing Subhash Chandra Bose in AltBalaji's web-series Bose: Dead/Alive, talks about his films this year and stardom.
Q. At a time when your performances have been appreciated repeatedly, you are doing a web series. Not many actors would do that as it could be seen as taking a step backward.
Not really. As an actor, the medium doesn't really matter. I honestly feel happy that I got an opportunity to play Bose, that too on a medium where it won't just stay for a week, a month, but for posterity. They can watch it whenever they want, wherever they want. It is a great platform and I also think it is the future. There are so many actors and directors I know who are dabbling with web-series. There was a lot of research that went in writing the script. Also, when I got into the skin of Bose, I also did my bit of research and homework, and there was a process involved. (Rao shaved a part of his head, gained weight and started smoking to get into his character.) We have tried to be as factual as possible.
Q. 2017 has been your year. How does that feel?
Of course, I feel happy that we've had some amazing and interesting films in 2017, and I have been a part of some of those movies. People have appreciated my work. I am just happy with that fact, and I hope that continues for me. As long as 'different' work keeps coming my way and I get to play different roles, I am happy as an actor, because that's what I look for. I long for different scripts and interesting roles. That's what I expect of myself.
Q. You think you are becoming a safe bet now? Shaadi Mein Zaroor Aanaa received bad reviews, but your performance was appreciated.
I don't know. I know Shaadi Mein Zaroor Aanaa got mixed reviews, but what is in my control is my performance, and that I try to do. I try to be as sincere as I can with my work. So sometimes that works for the whole film, sometimes it doesn't. But you have to take that risk. Every film cannot be Newton or Bareilley Ki Barfi. There will be ups and downs but people are hopefully not doubting my credibility. So that's okay.
Q. How was it working with Patralekha again? It's been three years since CityLights. You got recognition, but she didn't get work after that.
It is always great working with her. She is an amazing actor and very professional. Her performance was much better than mine in CityLights. She is a modern girl, but she played the village woman impeccably. She is amazing in the series as well. In the last three years, she has been working, learning her craft and making herself better. When she came on the sets for Bose, she was magical, and people will realise that she is a great actor. She has grown a lot, and she will continue to do so.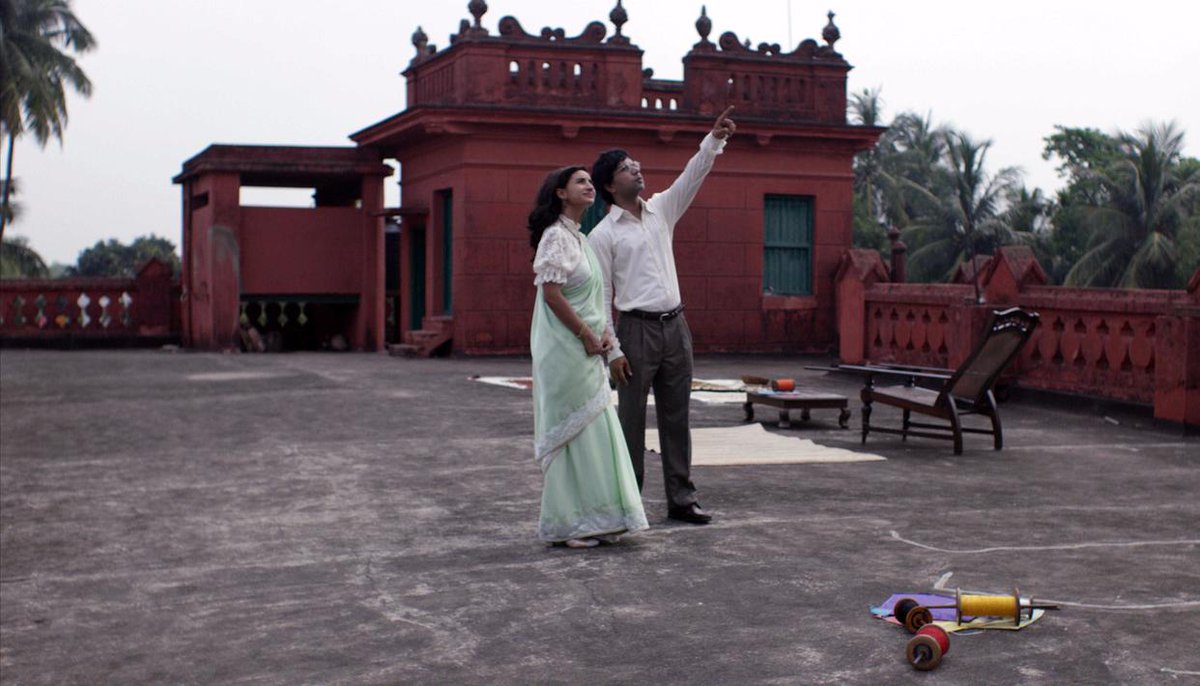 Q. How is she taking your success and stardom?
I don't really carry any stardom. I have become busier, but we both know that and understand each other. I am thankful that I am in a relationship with someone from the same profession as mine. It is a boon that she is also an actor. We both have an understanding. She knows that when I am at work, I am working. And, when I am at home, I don't carry anything back from work. I am me. We live a very real life. I try to live a life just as I was living a life before becoming an actor or came to this city. So, nobody can ever doubt me, nobody can say that 'Raj has changed'. I am the same guy I always was.
Q. Will stardom affect you at some point?
No, not really! It won't strike me in my head. I don't even want to think about that. Because honestly, I don't want to block myself with these thoughts. I would rather think about my work and my next film that I am supposed to start, or invest in my next character. I cannot think about being a star, or if I have become one or not.
Q. Critics are becoming less specific in appreciating what they really like in your performance. Does that bother you that they will start saying, "Rajkummar Rao was good as usual"?
No, it doesn't bother me. I can't say that year after year I will be appreciated. My ultimate plan is to do one film in a year or two years, and immerse myself completely into the character, and live that life throughout the shooting process. So really, I can't control that. But as long as they see that I am sincere with my work, I am fine with that.